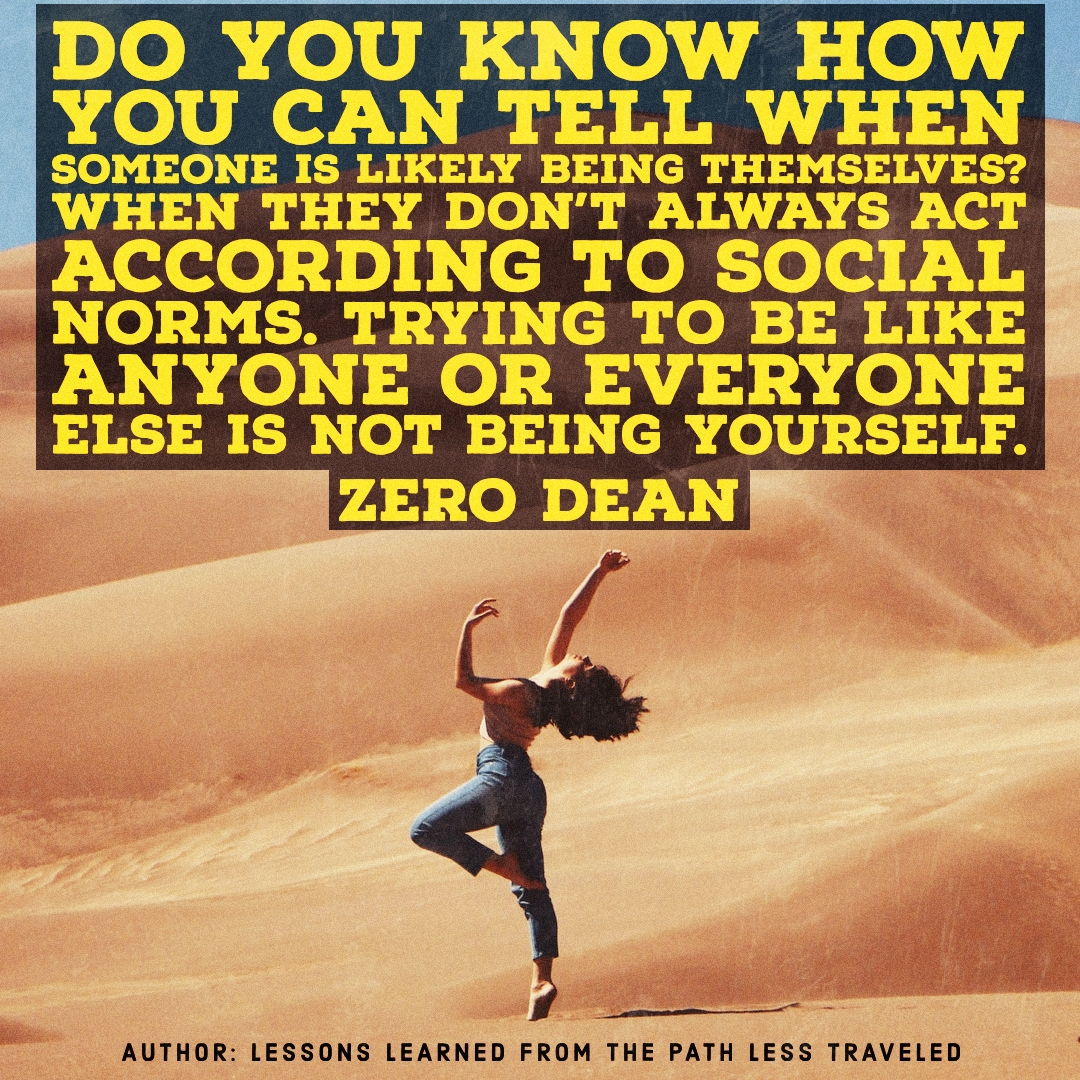 Do you know how you can tell when someone is likely being themselves? When they don't always act according to social norms.
Trying to be like anyone or everyone else is not being yourself.
* Of course, this can also be a sign of discomfort or ignorance of local customs. But in many cases, if someone is comfortable being "weird" around you, then they are likely comfortable expressing themselves as they prefer to be vs what society expects.
Updated from a post from 2013