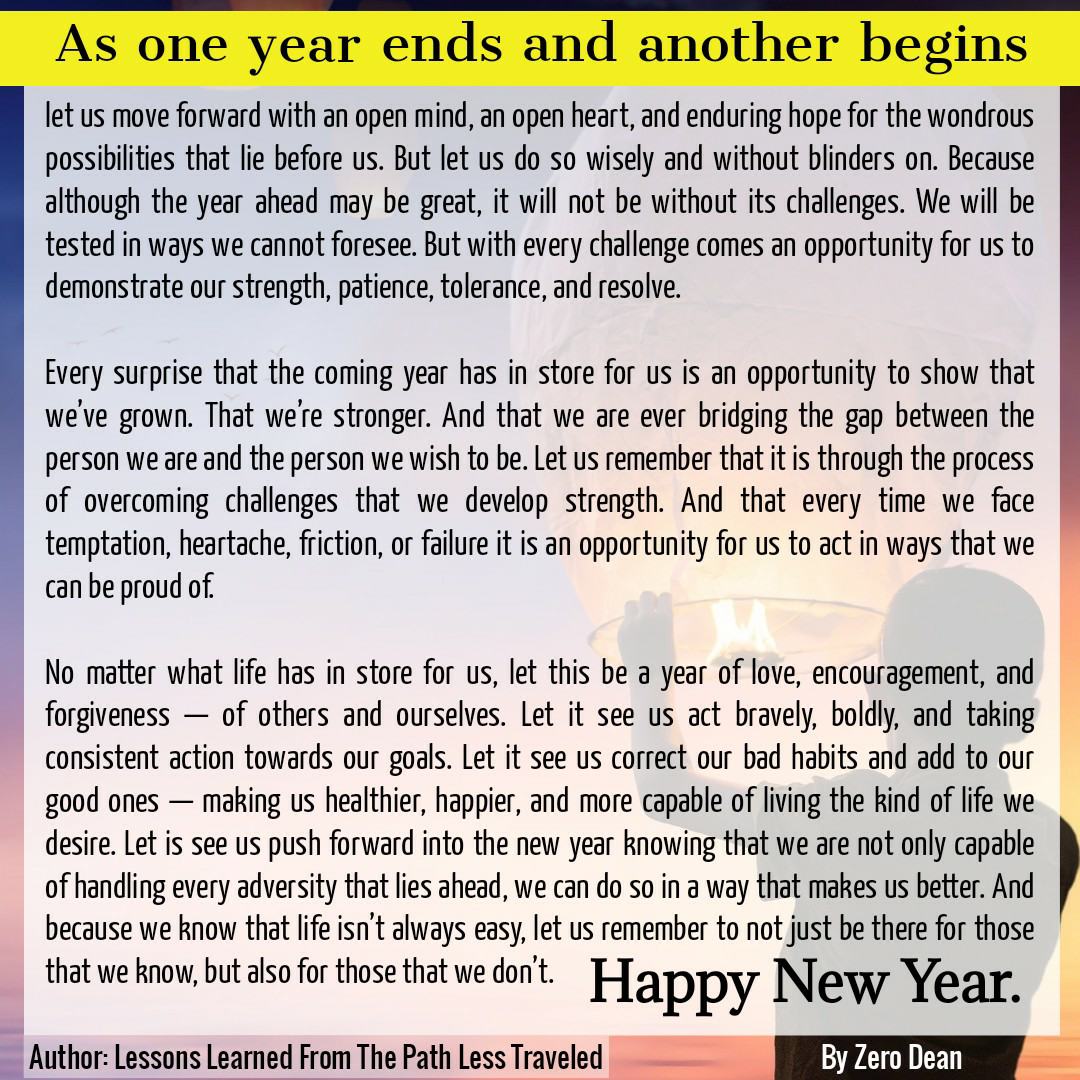 As one year ends and another begins, let us move forward with an open mind, an open heart, and enduring hope for the wondrous possibilities that lie before us.
But let us do so wisely and without blinders on.
Because although the year ahead may be great, it will not be without its challenges. We will be tested in ways we cannot foresee. But with every challenge comes an opportunity for us to demonstrate our strength, patience, tolerance, and resolve.
Every surprise that the coming year has in store for us is an opportunity to show that we've grown. That we're stronger. And that we are ever bridging the gap between the person we are and the person we wish to be.
Let us remember that it is through the process of overcoming challenges that we develop strength. And that every time we face temptation, heartache, friction, or failure it is an opportunity for us to act in ways that we can be proud of.
No matter what life has in store for us, let this be a year of love, encouragement, and forgiveness — of others and ourselves.
Let it see us act bravely, boldly, and taking consistent action towards our goals. Let it see us correct our bad habits and add to our good ones — making us healthier, happier, and more capable of living the kind of life we desire. Let is see us push forward into the new year knowing that we are not only capable of handling every adversity that lies ahead, we can do so in a way that makes us better.
And because we know that life isn't always easy, let us remember to not just be there for those that we know, but also for those that we don't.
Happy New Year.
Sincerely,
Zero Dean
Originally published: Dec 29, 2016