What do you want your life history to reflect – hate & violence or compassion & kindness?
The leaders you support are a reflection & extension of you.
Your history isn't just written when you take action, it's also influenced by those you support to take action on your behalf.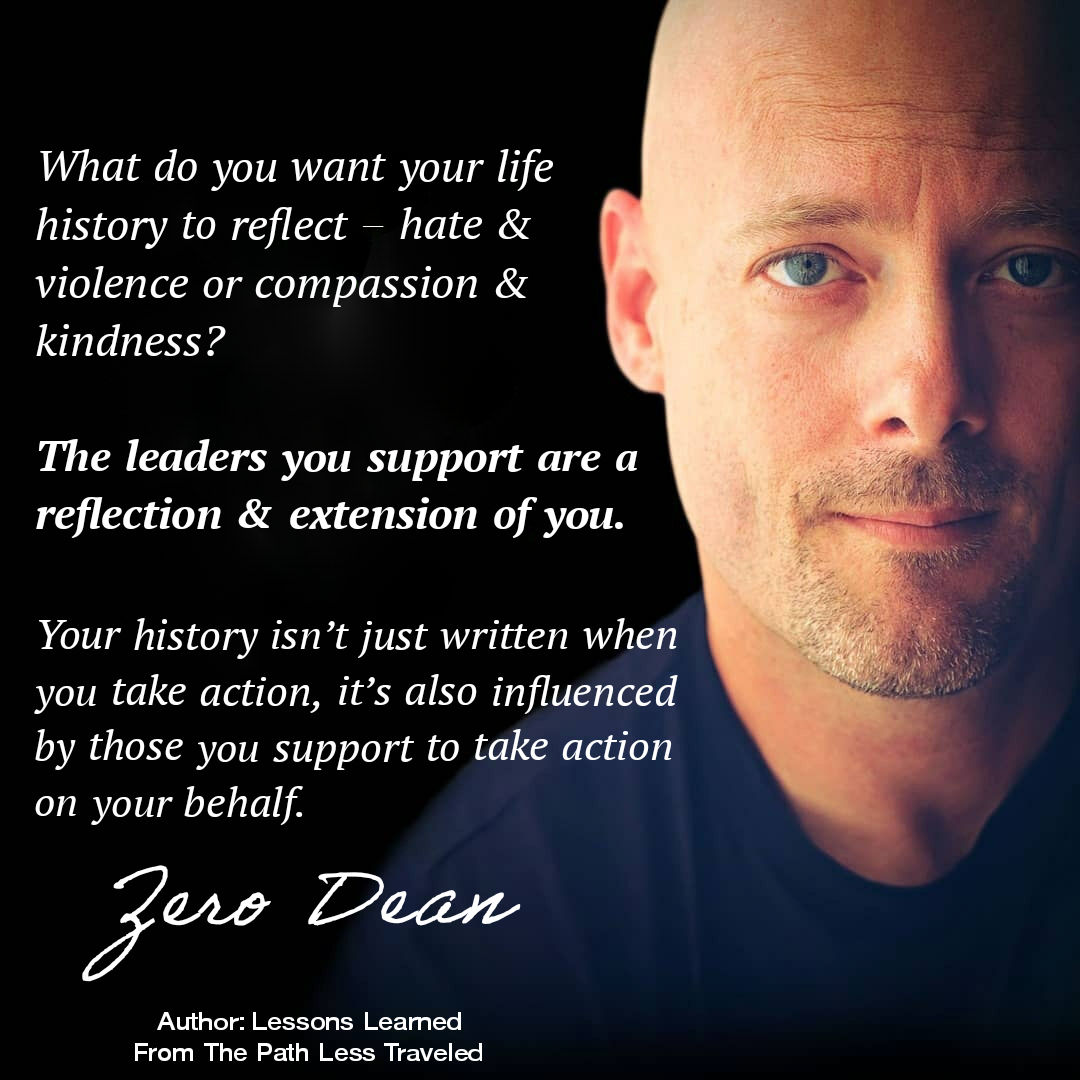 Related: