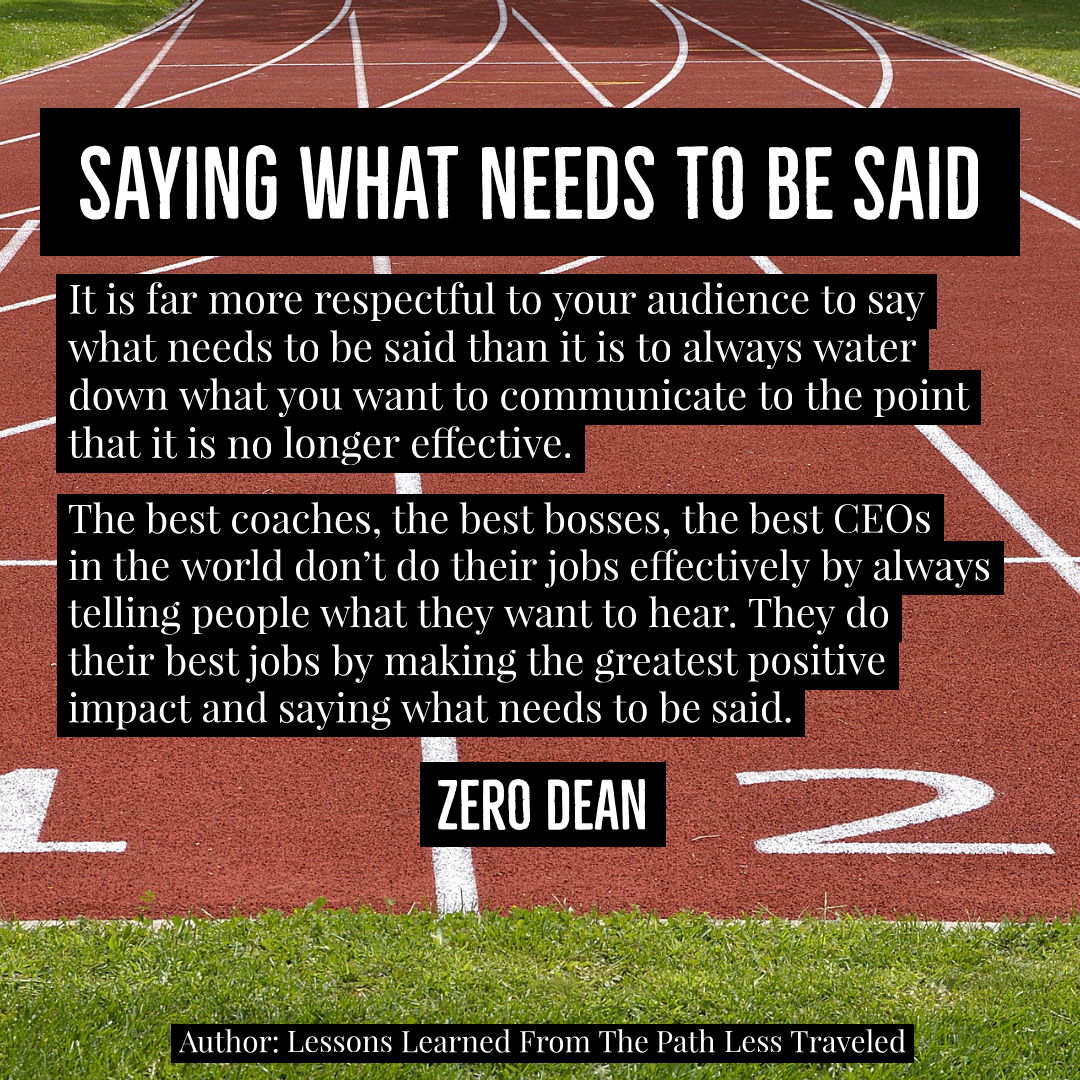 It's good to have a gentle soul. It's good to care. It's good to empathize.
But there's a reason why coaches don't always speak at the same volume with the same tone of voice.
Having the greatest positive impact and having the greatest number of friends are often at odds with each other.
Often, what people think they want and what they actually need are not one and the same.
Sometimes the words people need to hear in order to make the greatest positive difference in their lives are not soft & gentle, but instead, communicated in a way that hit them like a kick in the ass.
If you speak bluntly at times, you won't please everyone, but your message will be far more effective than if you always try to.
It is far more respectful to your audience to say what needs to be said than it is to always water down what you want to communicate to the point that it is no longer effective.
The best coaches, the best bosses, the best CEOs in the world don't do their jobs effectively by always telling people what they want to hear. They do their best jobs by making the greatest positive impact and saying what needs to be said.
Related: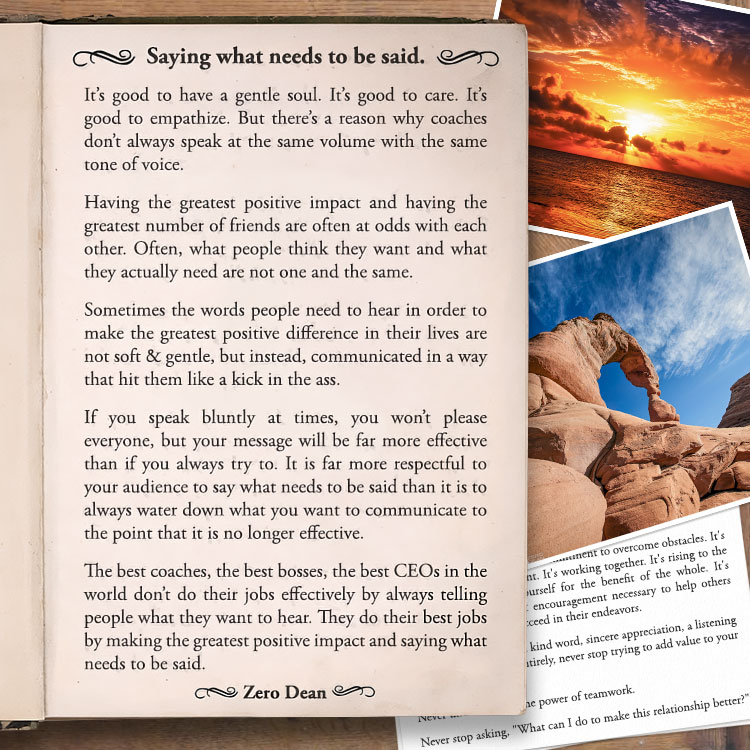 Originally Published on: Jul 12, 2015 @ 12:06