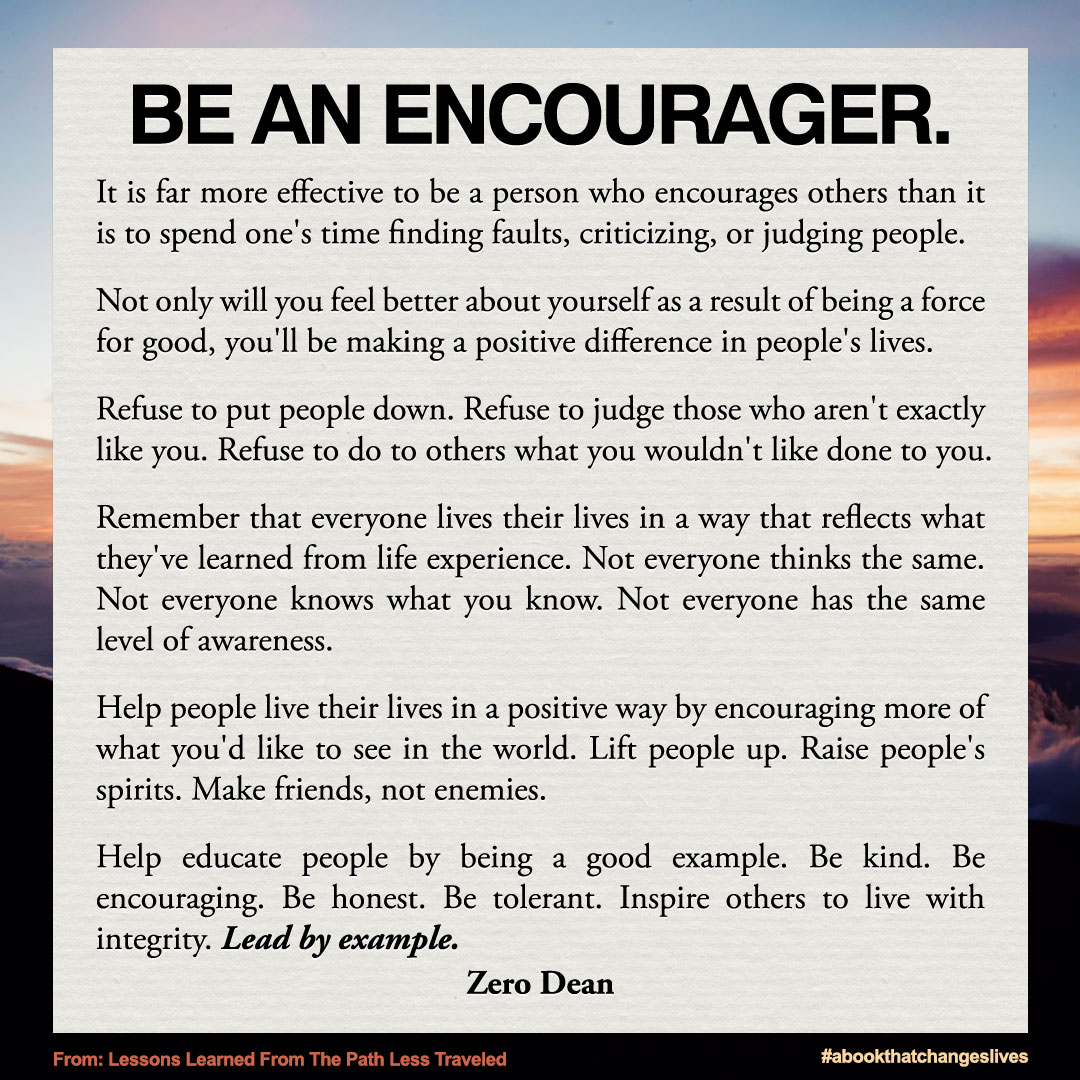 It is far more effective to be a person who encourages others than it is to spend one's time finding faults, criticizing, or judging people.
Not only will you feel better about yourself as a result of being a force for good, you'll be making a positive difference in people's lives.
Refuse to put people down. Refuse to judge those who aren't exactly like you. Refuse to do to others what you wouldn't like done to you.
Remember that everyone lives their lives in a way that reflects what they've learned from life experience.
Not everyone thinks the same. Not everyone knows what you know. Not everyone has the same level of awareness.
Help people live their lives in a positive way by encouraging more of what you'd like to see in the world.
Lift people up. Raise people's spirits. Make friends, not enemies.
Help educate people by being a good example.
Be kind. Be encouraging. Be honest. Be tolerant.
Inspire others to live with integrity.
Lead by example.
Related: