"Rarely have I related to a book so much before."
"This book is exactly what I need right now and one that I will gift to others. Thank you for your hard work!"
"It's 2019 folks, we don't need to scour the world to find actionable wisdom to make our lives better. Open any page in this book and you're on your way."
"Loved your book. Certainly gets you motivated and so much positivity in there which is nice to read. Will certainly recommend others to read it. Thank you."
"I think this is a brilliant book. Very positive and helps you move forward in life. #mustreadbooks"
"Incredible book. Amazing read! Must read it once in your lifetime. Looking forward to the volume second. Highly recommended!"
"I love your book. I think many people would benefit from reading it. It works like a reference manual and is very helpful to me every day."
"...I've been waiting for this book for about a year now. Never have I been more excited looking forward to reading a book before. And the wait was worth it."
Zero Dean, your book is blowing my mind."
"I'm about halfway through and absolutely love it!"
"Really an excellent book. Received mine and I am loving the insights."
"I just bought the hard copy on Amazon. 100 pages in and loving it!"
"Just wanted to let you know I was sitting on the platform at 34 St. with my sons waiting for the downtown 2/3 train while reading your book and someone stopped to tell me your book was life-changing. Just wanted to share that with you to let you know the impact you're having around the globe!"
Paperback
A real book that you write in the margins of, fold the pages, and smell the interior.

Order the paperback and get the e-book edition for only $2.99!
Kindle Unlimited
Kindle Unlimited is the Netflix of books. Get a 30-day free trial today. For only $9.99 per month (which you can cancel at any time), you get unlimited access to millions of books that you can read on any device.
E-book
A digital copy that you can read on your mobile phone, tablet, or laptop.

Order the paperback and get the e-book edition for only $2.99!
OVER 8 YEARS IN THE MAKING
Lessons Learned from The Path Less Traveled Volume 1 represents nearly a decade of lessons that were all prompted by and learned from actual life experiences along the path less traveled.
This book is packed with pages of encouragement, food for thought, reminders, and strategies to help readers cope with and overcome life's challenges.
This book is crammed with content.
No fluff. Minimal white space. No giant fonts.
From page 1 to page 350, everything in this book was written & included with the potential value it may add to reader's lives in mind. Lessons Learned From The Path Less Traveled Volume 1 features approximately 50% more content than "You Are a Badass" condensed into a book that is roughly the same physical size.
Read it your way. Lessons can be read in any order from any page.
Read a little or a lot. Lessons take anywhere from 5 seconds to 5 minutes to read. Read whenever you want & choose only what you have time for.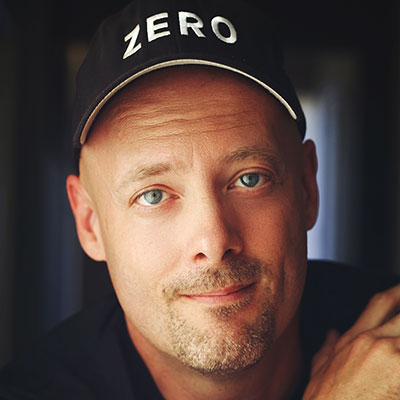 Let me be frank…
If this book has as much of a positive impact on your life as I believe it has the potential to, it is my hope that you'll find it to be of far more value than the cover price. That is one of my goals in writing this book.
I truly want this book to change your life for the better.
While I can't claim this book will change your life for the better, I can promise you that if it doesn't, it isn't from a lack of effort in trying to write a book that will.
Each piece is written to be as potent as possible. Every sentence, paragraph, and lesson is as concise as I was able to make it given my understanding of the lesson being shared at the time and my current skill in writing it.
Also, this is not a book that you read once, get pumped up about its contents, and then forget about. Lessons Learned from the Path Less Traveled is a book designed to be dipped into repeatedly over time — years, even. And I hope that you will.
A FEW LINES FROM
Lessons Learned From The Path Less Traveled Volume 1
WHO THIS BOOK IS FOR
While this book is packed full of potentially life-changing lessons for men & women of all ages, it's not for everyone. This book is for those who are willing to keep an open mind, as well as think critically, while they read. It's for those who believe they can change, are willing to change, and can commit to keep trying to change no matter how difficult the path may appear.
Because this book is for those who recognize that anything worth having is worth working for. And it's for those who understand that long-lasting change takes effort and action, not wishful thinking.
Ultimately, this book is for those who already know — or those who are willing to learn — that the only thing that truly stands between the person they are and the person they want to be is themselves.
If this sounds like you — or like someone you want to be — then this book will likely be well worth your time and investment.
WHERE TO GET IT IN YOUR PART OF THE WORLD
Kindle Unlimited is the Netflix of books. For only $9.99 per month (which you can cancel at any time), you get unlimited access to millions of books that you can read on any device.
Better yet, you get a 30-day free trial to test the service (sometimes up to 90 days for only $2). So you can read as many books as you can during those 30 days – including mine. :)
Viral content written by Zero Dean (and in the book)
"You don't get over the fear of doing something by not doing it."
"While you are still waiting to find an easy way (or a perfect time), someone else is already getting results because they decided making progress is more important than making excuses."
"Success isn't just about accomplishment. It's also about how the things you do in your life motivate & inspire others to do something motivating & inspiring in theirs."
"Do more of what makes you healthy (and happiness will follow)."
"Choose an authentic life that fits you, not a poorly fitting imitation of someone else's."
"It's better to be your genuine self and have fewer of the right kinds of people in your life than it is to surround yourself with those who only accept you as long as you conform to their idea of who you should be."
"A single act of kindness may seem like such a small thing, but so is the ember that starts a wildfire."
"Don't squander your potential living a life that amounts to far less than the one you are capable of living."
"Don't let your life goals fall victim to the allure of comfortable routines."
"Life is hard. And it isn't fair. And it really hurts like hell sometimes. But if you focus on what is within your power to change for the better, you can. And you will."
"Anger and hate dig holes. Love and kindness move mountains. Choose your motivation wisely."
"Every time you change something unique about yourself in order to be just like someone else, a piece of the best part of you dies."
"If you want more kindness in the world, put some there."
"Healthy habits harbor happiness."
"Not everyone will understand your journey. That's fine. It's not their journey to make sense of. It's yours."
And much more!