---
Get an advanced copy of my new book. Details here...
---
Here are the details about my book (as they currently stand). For future reference, the following page on my site will always reflect the most current information pertaining to my book: http://zerodean.com/book/
***
Not Everyone Will Understand Your Journey : Lessons Learned from The Path Less Traveled by Zero Dean
What it is:
A book of lessons, encouragement, food for thought, and strategies to help readers cope with and overcome life's challenges.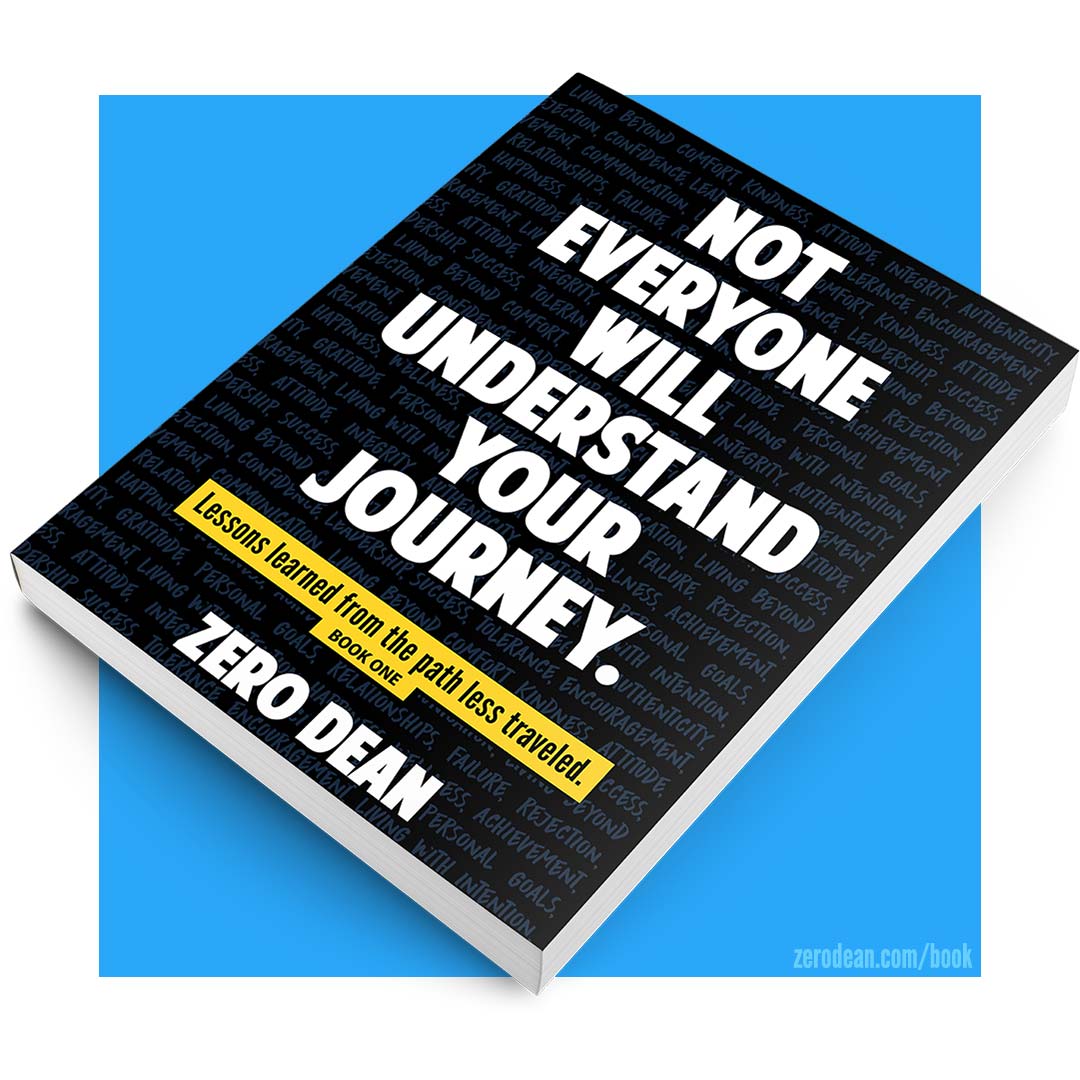 Estimated mainstream release date: September 2016.
Details:
Not Everyone Will Understand Your Journey will be available in both print and ebook editions. The print edition will be approximately 425 pages (in 6″x9″ trade paperback format).
For more details, see the official page: http://zerodean.com/book