---
Get an advanced copy of my new book. Details here...
---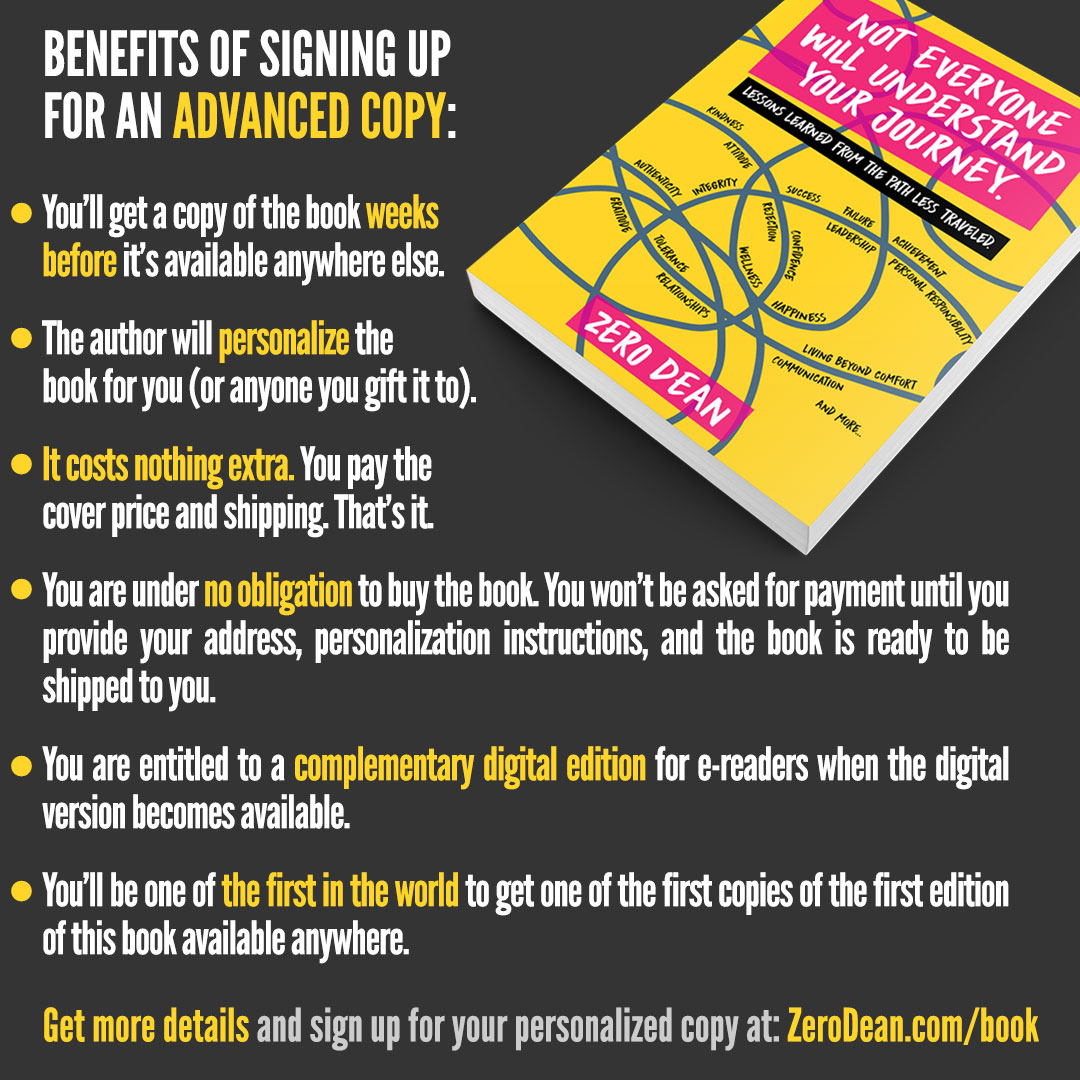 Benefits of signing up for an advanced copy of my book:
You'll get a copy of the book weeks before it's available anywhere else.
I will personalize the book for you (or anyone you gift it to).
It costs nothing extra. You pay the cover price and shipping. That's it.
You are under no obligation to buy the book. You won't be asked for payment until you provide your address, personalization instructions, and the book is ready to be shipped to you.
You are entitled to a complementary digital edition for e-readers when the digital version becomes available.
You'll be one of the first in the world to get one of the first copies of the first edition of this book available anywhere.
To get on the waiting list for an advanced copy use the sign-up form at: zerodean.com/book. This will allow me to email you with updates when I have them and ask for your details (personalization instructions, address, billing) when I'm ready.
Getting on the waiting list is obviously not an obligation to buy the book. What the waiting list does is allow me to make sure I order enough books for my own inventory to personalize and ship out to those who are interested. Unless you show up at a book signing, this will likely be one of very few opportunities to get a personalized copy. And it will certainly be the only opportunity to get one of the very first copies ever sold.
The latest details:
You can always get the latest details about my book by visiting zerodean.com/book and/or signing up for an advanced copy.
Thank you so much for reading.
Zero Dean