"Act as if what you do makes a difference. It does." — William James
Yes, you absolutely make a difference.
But do you know how you make even more of a difference?
Simply by being aware of times that you can do so and then following through with some kind of action.
A kind word, a sincere compliment, a bit of encouragement, a smile, a listening ear, some positive feedback…
These things often take mere moments of our time to give, but can be worth so much to the people on the receiving end.
Accentuate the positive and positivity expands. You don't have to see it to know it happens, but when you do, it is its own special reward.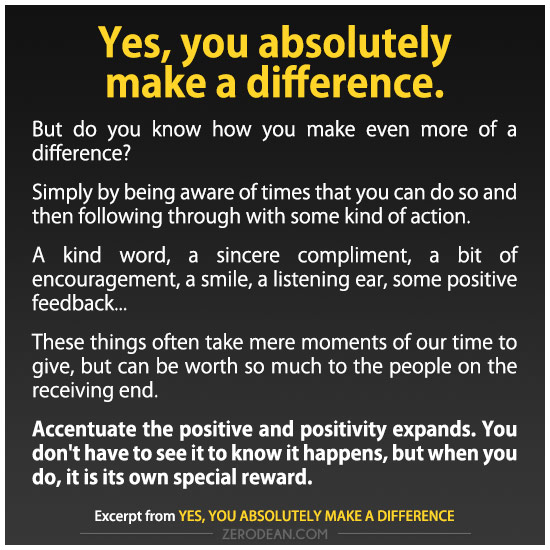 Related: