People have a nasty habit of greedily taking anything of value that they can get for free – even if it's at the expense of the person or company giving it. And in return for the value they get, they often do nothing.
Don't be one of them.
Exchange value, don't just take.
Don't let the value you get for free from someone or something stop with you.
Strive to keep value in motion by paying it forward and exchanging value wherever you can.
Leave a review
Spread positive word of mouth
Make a donation
Find a way to give back and give forward.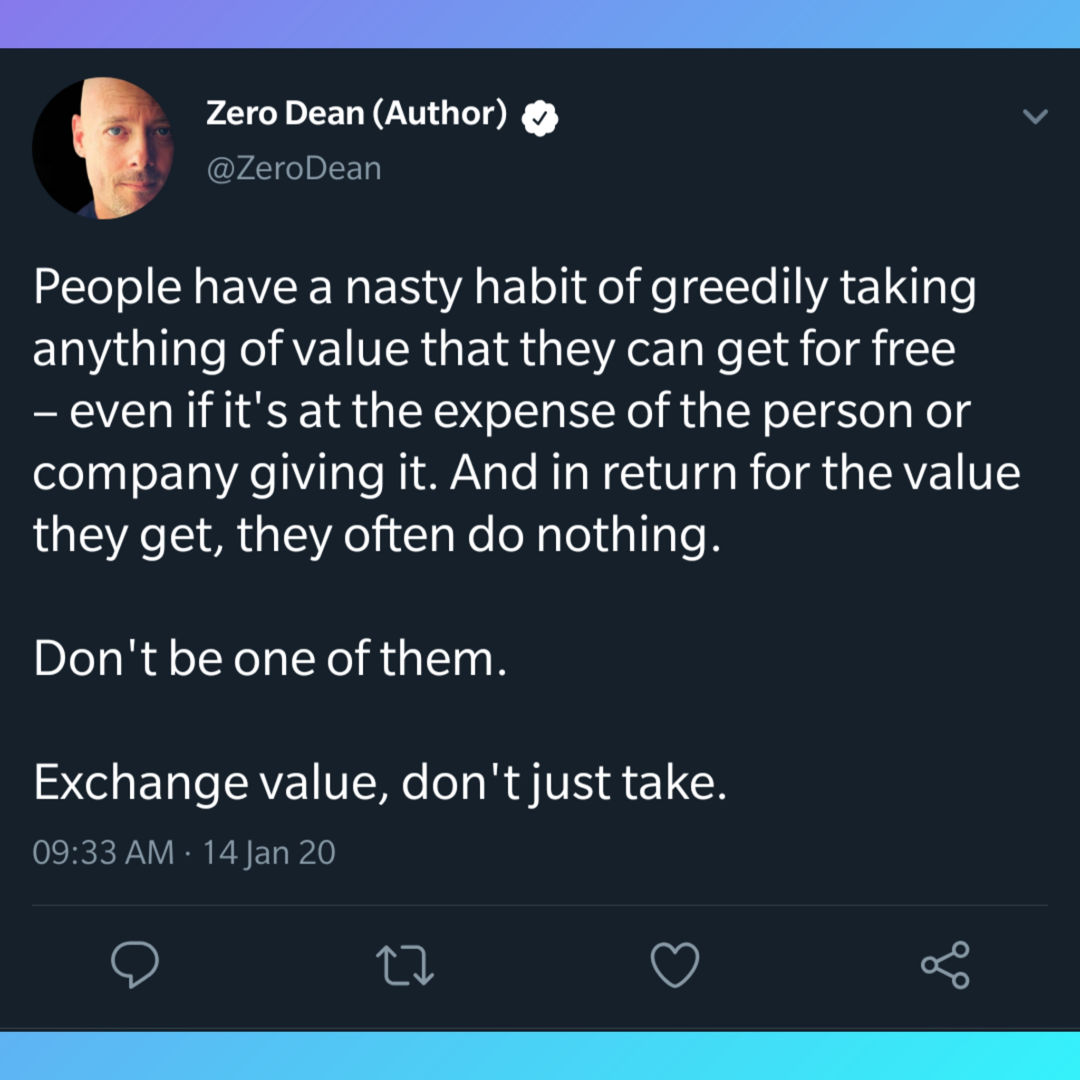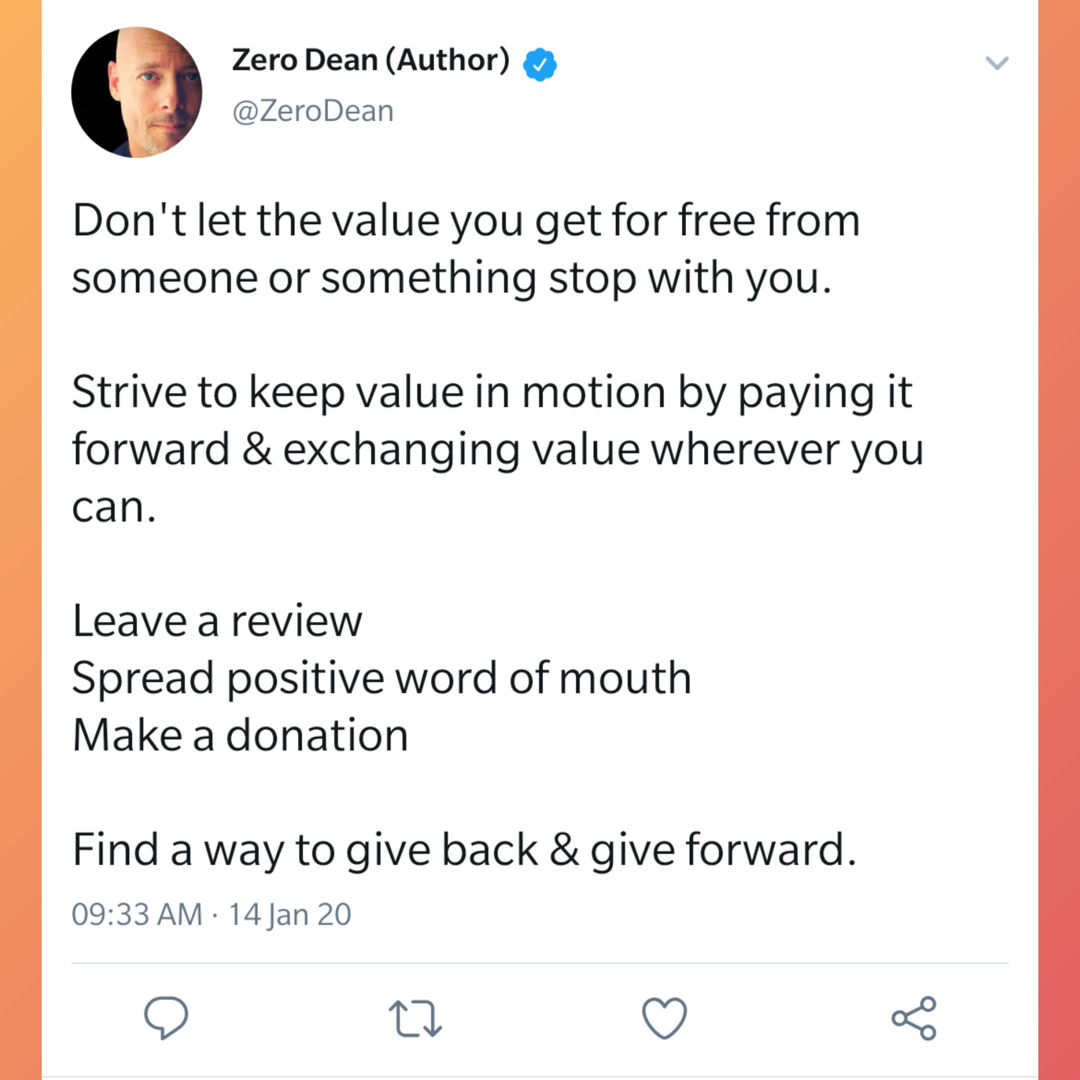 Related: