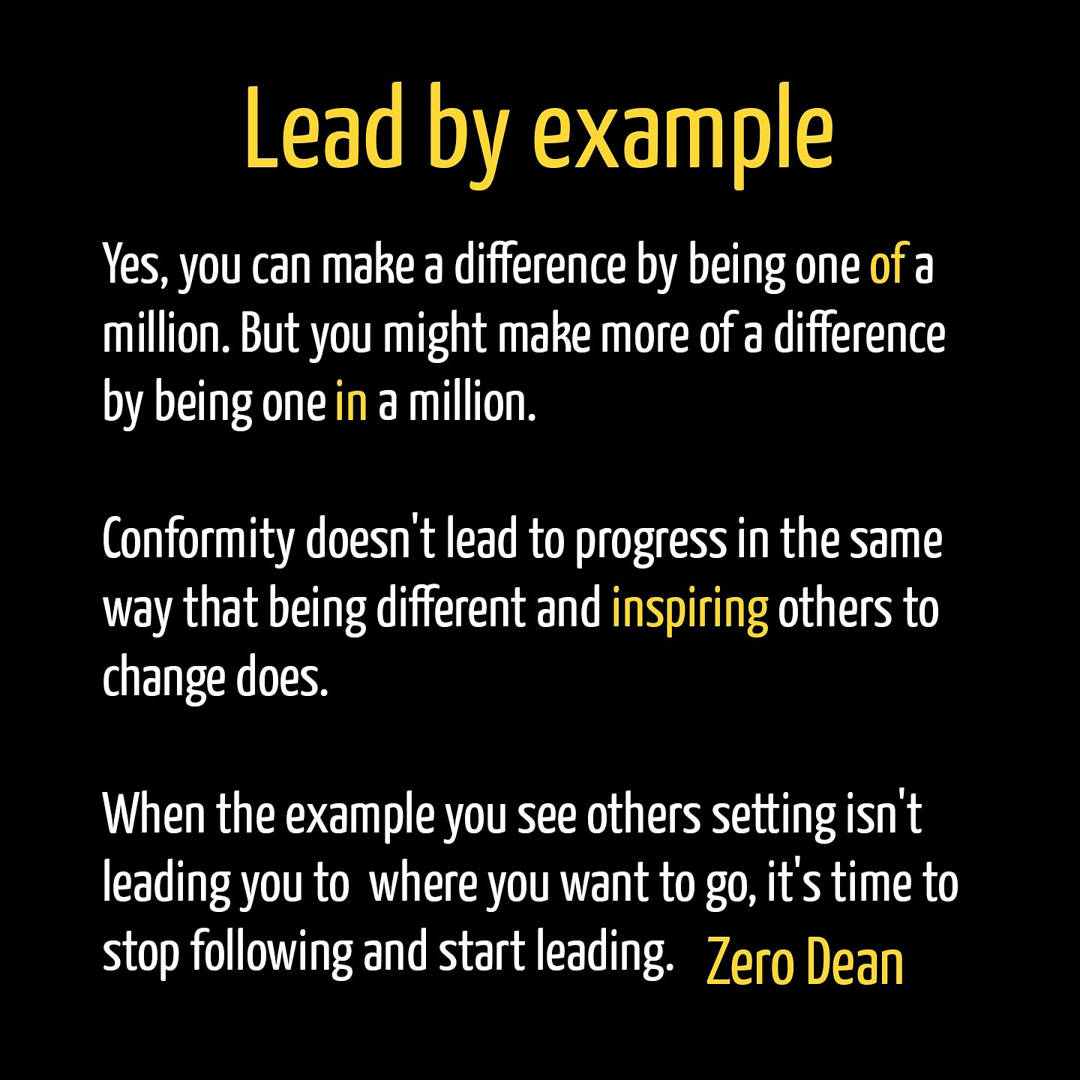 Yes, you can make a difference by being one of a million. But you might make more of a difference by being one in a million.
Conformity doesn't lead to progress in the same way as being different and inspiring others to change does.
When the example you see others setting isn't leading you to where you want to go, it's time to stop following and start leading.